High performing teachers to develop future generations!
BRAVOLesson – easy to use collaboration and feedback tools to improve teaching and learning outcome together.
Successful Schools Sweden
Learn from schools that succeed!
OUR FOCUS. All teachers deserve to grow and enjoy job satisfaction. Every teacher, with practice and feedback, can grow and become a better teacher than they were yesterday. That is our focus! Research shows that support and feedback to teachers for them to reflect about how they can improve their teaching, are some of the most powerful tools to improve learning outcomes. That's why we are offering BRAVOLesson and a knowledge hub around lesson observations and collaborative learning.
OUR VISION is to see all children, pupils and students receive great teaching, in every classroom!
WE BELIEVE that better student results can be achieved within a few years! In the period 2011-2016, many schools and districts in Sweden had dramatically falling student outcome/results. 101 school districts did not reach 90 percent students qualifying for secondary school in any of those six academic years. During the same period13 districts improved their results step by step, despite having the same or in some cases even tougher conditions.
SCHOOL PERFORMANCE MANAGEMENT. Several surveys and research in recent years have pointed out that school management and systematic quality assurance are major development areas in education.
RESEARCH AND BEST PRACTICE. We have focused on Swedish and international research in the field of successful schools management. This research clearly points out that best practices for schools that achieve good results include structure to systematically improve teaching and results.
TEACHING. The purpose of both systematic quality assurance work, performance management and school improvement is to improve teaching. All teachers deserve to receive constructive feedback on their teaching. All students deserve to receive teaching and leadership from inspiring and amazing teachers, not later but NOW.
SUCCESSFUL SCHOOLS SWEDEN was founded by Mats Rosenkvist who founded the learning platform and company InfoMentor. Mats' passion for education and school development started in 1995. He has since been working with school development and IT solutions for education in both Sweden and internationally. During the past ten years, Mats has had many assignments lasting over one or more academic years, together with his colleagues. The assignments have been about improving the structure of quality assurance and performance management together with the head of the school and all the principals in school districts or independent organizations.
SUCCESSFUL SCHOOLS SWEDEN.  We work with, find and interview successful schools both in Sweden and in other countries. We find out how they think and work to help you drive better outcomes in your school.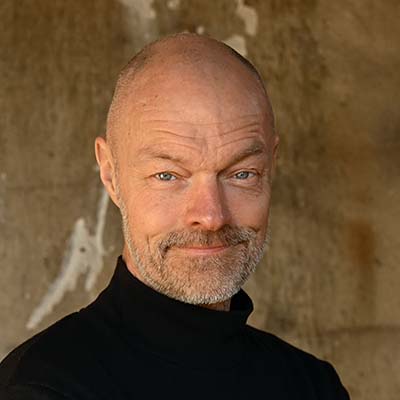 Mats Rosenkvist, Founder and passionate school developer