Online tools to improve teaching and learning
BRAVOLesson is app-webb-video for lesson observations, collaboration and feedback to teachers - for your school's systematic approach to improve teaching based on research
Improve teaching, job satisfaction and student results
BRAVOLesson can hold any observation template in any language that you want to use so that you can focus on research-based dimensions of great teaching. 
Lesson observations, peer observations, collaborative learning, coaching, self evaluation, lesson/learning study and appraisal meetings. Gain deeper understanding for discussion and self-reflection. 
Reports from observations as well as statistics make analysis possible at an individual, school and school district level. 
All teachers deserve constructive feedback!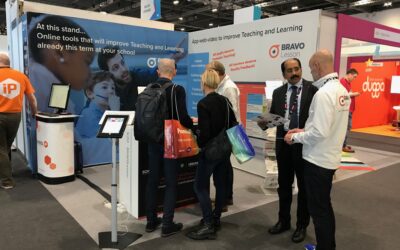 New at BRAVOLesson's stand at BETT. This year we are using The Lesson Calculator to discuss and reflect together with visitors just how many lessons per school and year...
read more
App, web and video
for lesson observations and
collaborative learning