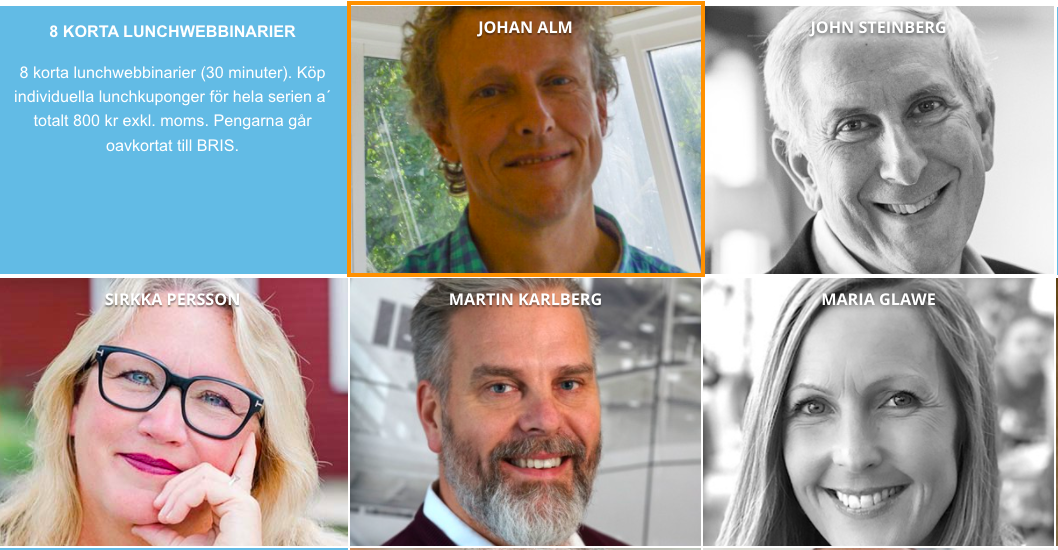 After part 1 of 8 in our series of 30 minutes lunch webinars
Theme: Equivalent leadership in all classrooms
Watch the video below. As a participant at our webinars, you can listen and also ask questions. After each webinar, you will also receive an email with a video with input to use internally at your school.
Co-organizers: Lärarnas Riksförbund teacher union and the National Federation of Free Schools
Sign up here for all the lunch webinars
Price: SEK 800 excluding VAT.
All revenues in full go to BRIS (Childens' rights in society).
————————–
Next lunch webinar is with John Steinberg on October 28 – mark that in your calendar
John Steinberg's theme: The teacher's body language – the path to trust
See you at 12.00-12.30 on the 28th. Welcome!
————————–
Link to the video with Johan Alm from the lunch webinar
With kind regards!
Mats Rosenkvist, BRAVOLesson