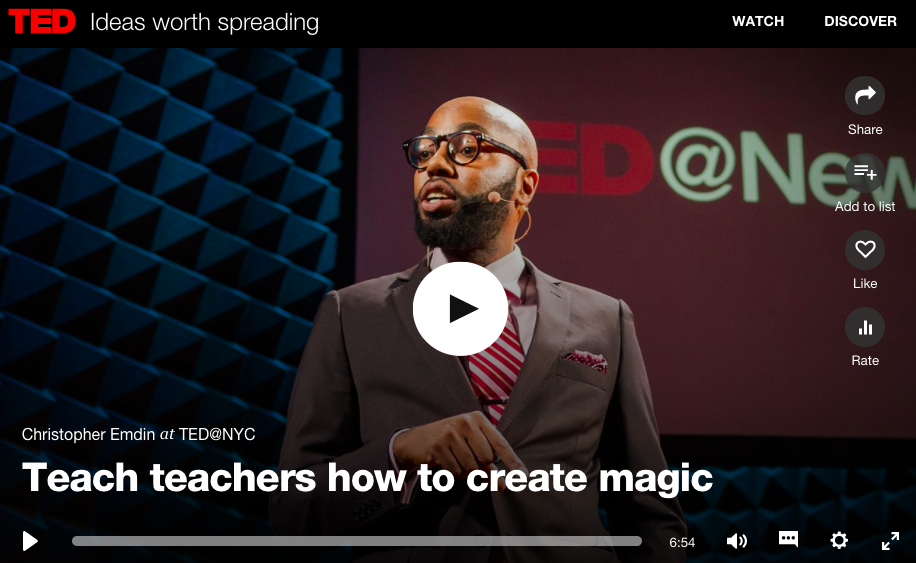 We believe in better and better teaching in 2018.
Watch this video and listen to a very inspiring speech by former teacher Christopher Emdin. He believes that "magic can be taught". Teachers should benchmark with barbershops, rap concerts and the black church and the practice to teach in a magical, inspiring and engaging way.
Click here to get to the video.
We at BRAVOLesson wish everyone a Magical and Merry Christmas and an Inspiring New Year!