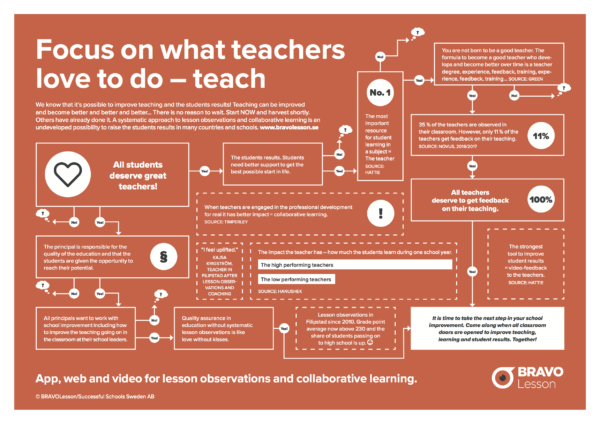 It is possible to improve both the teaching and the students' results! Teaching can be improved… Focusing on what really happens in the classrooms is, among other things, what research has shown to be one of the characteristics of successful schools.
40 percent of all teachers in the OECD countries have never given or received any feedback (Source: OECD)
A systematic approach to lesson observations, collaborative learning and feedback to teachers is an almost untapped opportunity to improve student outcome in Sweden where only 11 percent of teachers in primary and secondary schools get feedback according to a survey carried out by Novus.
There is no reason to wait. Start NOW and harvest soon. Other schools, school districts and local authorities have already done so.
Download our flowchart to focus on better and better teaching. Share it with others and discuss.