A guide on how to implement a
systematic approach to improve teaching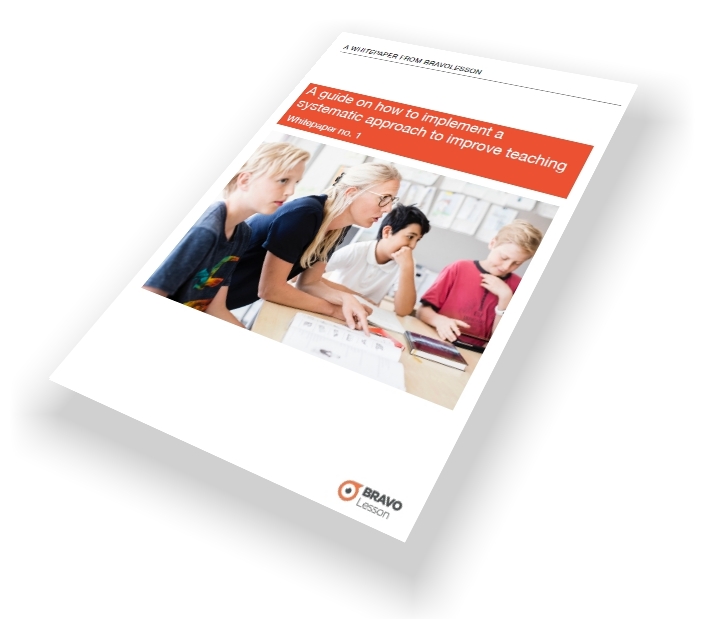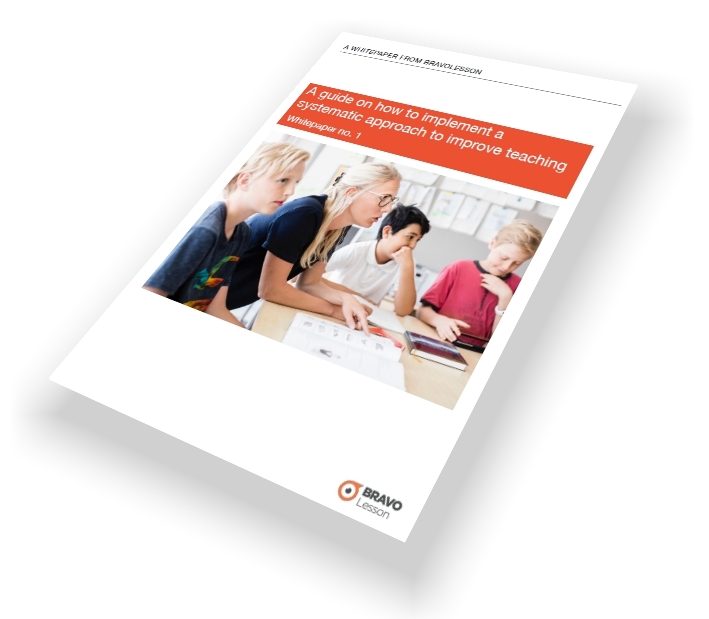 Leads to concrete improvements in teaching already during the first term
This guide is for schools, school districts and municipalities. It is about the core of school improvement: focus on improving teaching through lesson observations, collaborative learning and effective feedback to teachers.
It contains a plan that leads to concrete improvements in teaching already during the first term. A plan for how to implement systematics during two academic years with the goal of developing both teaching, student results and job satisfaction.
The guide deals with the key challenges for systematic ways of providing feedback to teachers:
Trust
Time & Priorities
Evidence-based systematics
The quality of the feedback
Download the guide free of charge by Handling of your personal data filling in the details below.
Handling of your personal data
BRAVOLesson / Successful Schools Sweden stores and manages your personal data in accordance with the EU GDPR. You can at any time request to stop receiving further information from us about improving teaching. You can do this via a link in each mail that you receive from us which will allow you to unsubscribe from further communication.
The information is stored in systems outside the EU and handled by our contracted partners on our behalf. The information will never be made available to third parties for their own purposes. To ensure that the information we send to you is relevant, we may use other methods to process your data, such as profiling.
If you suspect that your data is being mis-used, you can notify the relevant data protection authorities explaining why you feel it is being mis-used.